Congrats on your upcoming wedding! The day you've dreamt of is finally approaching. It's a precious day that you will forever remember. Your "journey to forever" starts here. That's why you have to make it a special day. But hey, you should know this: to make something special, you must plan for it. Weddings require loads of planning to make it memorable. It takes a good number of months to plan the wedding of your dream.
Your planning should be beyond cakes, dresses, and flowers. You need to meticulously plan everything to gain flawless results. Including the transportation of the couples and guests. As you plan out every section of your wedding, you can leave your transportation and that of your guests to wedding car services. Hiring limousine services won't just relieve you of that aspect of planning, but bring along so many other benefits.
In this article, we would walk you through a few of these benefits attached to hiring a limousine service. 
Let's get started!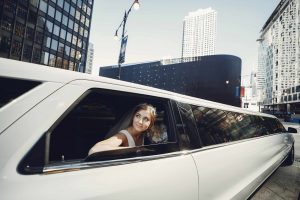 1. Limos give your guests the feeling of importance
Who doesn't want to feel important? Surely not your guests. Let's face facts. Being chauffeured in a luxurious limo feels amazing. It's something your guests would surely appreciate and also remember. What's more classy than leaving or arriving at a venue with a limo? They won't just feel important, they will also enjoy every bit of the trip.
Also, you might have some friends of high class in the society, your boss in the office, a business partner or other respectable figures that you also invited to your wedding. You can't afford to transport them below their class. Hiring a limousine service will be the most optimal for you.
2. Your guests arrive on time
One of the worries of couples in their wedding is if their guests will be on time. Have those thoughts ever flown in before? Well, the best way to be assured that your guests will be right on time is to hire a limousine service for your guests. Chauffeurs are experts in maneuvering through the road. They know the shortest and the least congested routes to your destination. They are always on time and try all possible means to escape the traffic.
3. Safety first
Chauffeurs for limo services drive for a living. They undergo sessions of driving training to make them professionals in driving. Not just that with these training, the chances of being involved in an accident are greatly reduced. Every year in the United States, over 3 million people suffer injury or worse as a result of car accidents. Your guests will feel safe if you hire a limousine service for them. And they will know that you hold them in high esteem. 
4. That extra comfort
Let your guests have every aspect of your wedding as a memorable one. Including their transportation. Wedding car service offers maximum comfort in transportation in the best possible way. Going through a peaceful, comfortable ride in a spacious limousine is an experience anyone would ask for again. Limousine services offer pretty amazing features. The seats aren't just spacious. But very cozy. Your female guests will have a chance to comfortably make-up while being entertained with techy sound systems or TVs as they are chauffeured to the wedding venue.
5. No parking problems
Have you thought, where would this long limousine be parked? Is the venue big enough to accommodate it? Well, you know what? That's not your business anymore. Your guest is chauffeured to the wedding venue, dropped at the venue at the right time, and picked up at the designated time. That's all they should know. Your guests don't have to face the hassle of driving around, looking for somewhere safe to park their vehicles. Or the trouble of walking into a designated parking lot or arcade late at night.
6. It adds value
It's a fun sight to see your guests dropping off a black tinted limousine. Such sights add color and class to your wedding. This class brings value and your guests will hold your wedding ceremony up high with esteem. It makes your wedding one that visitors will want to imitate. Limousines can offer a huge presence of class.
Also, when you hire a limousine service for your guests, they will feel valued. They feel that you hold them in high esteem. 
And you don't just care about their safety, but their comfort also, too. It's something many of your guests will admire and will want to emulate. 
7. It is affordable and economically advisable
Yes! You heard it right. It's economically advisable. Think about it. If you put a price tag on convenience and time, you will find out that you made a really right choice by hiring a wedding car service. Besides, you can plan to pick up your guests as a group. The price you would pay in doing that is far less if you compare it to the price you will pay for individual taxi fares, parking fees, convenience, and time management put together. So, if you are looking to save costs like a pro, hiring limousine service is the best for you.
8. Great photos
Let's add this as an extra advantage. Limos will also give your guests great photo opportunities without staging it. Having a limo as a backdrop in their photos is perfect. It is something they will be proud to post on their social media pages (which will publicize your wedding even better). And something they will want to hold on to for memories since it's not unusual having a limo behind them. 
Are you looking for a limo service in New York?
We are sure you can now clearly understand how hiring a limo service is a comfortable, time saving, classy and affordable option that so many people overlook. It's just smart to arrange a limousine pickup to and from your wedding destination for your guests. Knowing all this, you have seen that there are so many benefits in hiring limo service than the setbacks. 
It's time to make the smart move. Hire a reliable one. That's why we are here. We are the reliable company you should know. Search no further. Our chauffeurs are courteous, professional, and they know the shortest routes and least congested route to your destination. Reach out to us!