A corporate car service is an important need for your organization. Therefore, it becomes more important that you pick the right one. You, your staff, and clients deserve a car service that would ensure everything goes smoothly.
Picking the right corporate car service is not as difficult as it seems. When you are looking in the right direction, you will know how to find it. Here are some criteria that will help you in choosing your ideal auto service.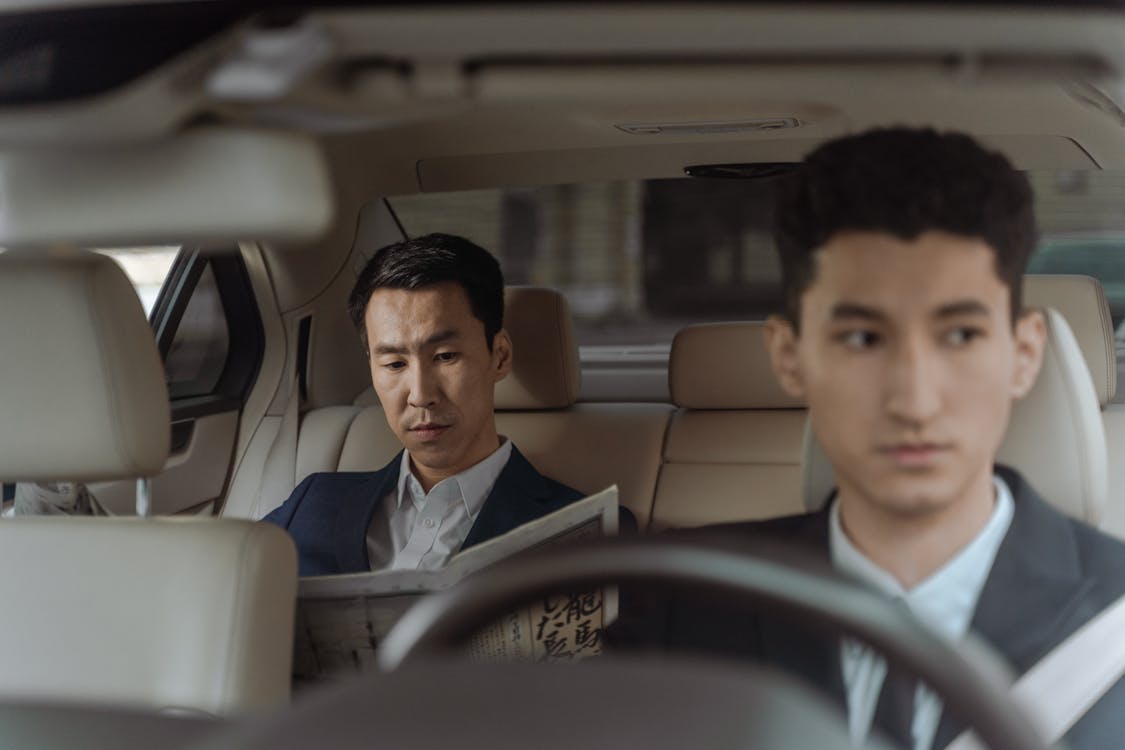 Fleet
While picking out a car company, you need to pay attention to the company's fleet. The fleet is very important. You wouldn't want a poorly maintained vehicle to show up and pick up your clients. The quality of cars in the fleet would reduce the risk of hazards and ensure the safety of you and your guests.
Also, a fleet with assorted vehicles would give you the option to choose a vehicle that suits your taste and style. Your ideal company should have something for everybody. It could be an SUV, a limousine, or a mini coach bus for group travel.
Customer Reviews
One thing that you cannot take for granted is what others are saying about the company. If you are a first-time user of the services of the company, this would be very helpful.
The reviews of previous customers of the company would let you assess the quality of service and know what to expect. By reading reviews and testimonials of the company, you would find out a lot about the company culture, too.
However, you have to be wary when all the reviews you find of a company are good. It could mean that the car company doctored the reviews to suit their narrative.
The reviews you will read will be more authentic when it also shows the not-so-good reviews. Ordinarily, most companies would want to hide those reviews. So, you mustn't depend on only the reviews you find on the company's website.
Unlike the company that is trying to sell itself to you, customers will give you honest feedback about their services. So, before you choose a car service for your company, ensure the company has positive reviews from previous customers.
Professional Chauffeurs
When choosing a corporate car service for your organization, the professionalism of their chauffeurs is very important. It is because the chauffeurs are the persons you and your guests would have direct contact with while using the car service.
Not only that, the company must have screened its chauffeurs before they employ them. If they do not, you would entrust your safety and that of your guests to the mercies of a driver whose background you know nothing about.
An ideal car company would run background checks on its drivers before employing them. They also look at their employment history and take them through drug screening. Not only that, they would train them and equip them with the right skill set to dispense their duties.
The result is that you would only have access to chauffeurs, who will dispense their duties with the highest sense of professionalism, devotion, and skill.
Licensing and Insurance
While the regulatory requirements for each city differ, you must make sure that the company you pick meets the regulatory requirements that are obtainable in that locality. If the company has not got the necessary licensing, you can't enjoy its services without the impediments that come with running into trouble with the law.
Also, you need a car service that has insurance coverage. The right coverage will indemnify you from any loss or damage that could take place while using its service.
Safety Precautions
Safety is a major concern when picking out a car service for your company. It is even more important when you have to pick up and convey to your business associates who are new in town and can't find their way around town.
Thus, you should not overlook security concerns when choosing a car company. The safety concerns start from the state and maintenance of the vehicle, the pedigree of the chauffeurs, and to how professional they are in carrying out their duties.
Security is so paramount to your wellbeing. I'm certain that you wouldn't want to gamble with your life, nor do you want to put your guests and staff in harm's way. So, it is important that you choose a company that takes safety and security seriously.
Customer Service
Apart from what the company is offering you, how they treat and respond matters, too. Hence, one criterion for working with a company is the quality of their customer service.
An ideal corporate car service should have operators who work around the clock. This is so that whenever you call, there would be an agent to take your calls and dispatch a chauffeur-driven car to you.
Making enquiries and booking the service should be a seamless process. As a business executive, time is of great importance. Hence, you wouldn't want to spend time on the phone waiting endlessly before a company rep speaks to you.
Company's Offerings
Before you subscribe to the use of the company's services, you need to know that it provides the services that you want. If you travel often on business trips and use the airport a lot, you would want to know if the company offers airport transportation services too.
Getting to know the range of services each company provides will help you out. You would get to explore the various offerings and fashion out what works best for you. Some companies only offer these services within the city, while others extend to several cities. Knowing the extent of coverage will help you choose what you want.
Choose Fastbreak Car Service
Choosing the right corporate car service does not have to be a tough call. With Fastbreak Limousine, you are certain you shall receive premium car service for yourself and your guests.
With a diverse fleet of vehicles across New York catering to your personal and corporate needs, you would get the professional service you deserve. Our commitment to our clients has remained unwavering over the years. Reach out today for your premium car service in New York.