Why You Should Use A Limo Instead Of A Taxi On Your Next Trip
Do you have a trip planned and you're faced with the dilemma of which transportation option to go with? The first half of the trip is easy enough a choice – flight. But once at the airport, what's the next step. Taxi or Limo? My advice for you is that you choose a Limo. There are so many reasons you should opt for Lino, but we're just going to see four basic reasons.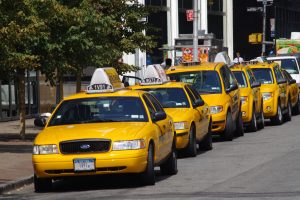 1. You'll Like the Amenities
For one thing,  you'll like the space to stretch all you want. Since you're just getting off a flight, this is one feature you'll greatly appreciate. There's also music for you to entertain yourself with or for just background noise. You can have drinks as your idea from the airport to your destination. And these are a few of the many amenities a Limo can offer you. Tell me, which taxi can offer you that besides the occasional weird smells and less than appealing interiors?
2. Excellent Service
You'll be one of the lucky few if you have never had an unpleasant experience with a rude cab driver -very lucky. Save your awesome streak of luck, don't tempt fate, use a Limo instead. Limo chauffeurs are well trained and experienced. They are professional and courteous and punctual. Your comfort and safety is their primary concern. When in a Limo, you know you can rest easy knowing you'll get to your destination safely  – something you won't get with taxis and their reckless driving.
3. The Luxury
Use a Limo on your next trip because a simple boring ride is less your worth. The luxury is something you'll never experience with the taxis. It is unique only to Limos. The best about it is that,  with the right company like Fast Break Limousine, you don't have to spend a fortune on it. Limos are also great for occasions and out with friends. The extra room for your friend ensures you all enjoy the ride together, laugh together and make fur memories.
4. You Deserve More
Yes. You deserve more than just getting moved from one point to the other, don't you think? With a Limo at your beck and call, you can explore all that needs exploring with having to wait for the next ride to come. The Limo stays with you. Just discuss your movements for the day with the driver and you're on to an awesome and memorable adventure.
You respect yourself and you know it,  you know you deserve respect. Why not treat yourself like someone who deserves e. Use a Limo on your next trip and you'll have absolutely nothing to regret.