Black car service offers ground transportation with luxury and in the swiftest of ways. That comes with extra bonuses like having an experienced chauffeur on the wheel. Some qualities place these chauffeurs above your regular drivers. These qualities need to be pointed out, as you can hold these chauffeurs responsible when they deviate.
If you use a black car service very often or you want to try it for the first, there are certain qualities you would expect from a black car service. Put on your seat belt and relax as we travel through the top chauffeur etiquette to expect from a black car service.
Let's drive!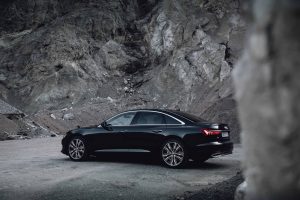 What to Expect from a Black Car Service
A black car service provides a well-maintained vehicle with high-quality transportation by a chauffeur driver. They use vehicles like a limousine, vans, sedans, and party buses to provide transportation services. Most companies that offer black car services usually have a fleet of cars to meet each of their customer's preferences. You arrange a service with the date, time, phone number of the client, and location. Black car service is customized to make you comfortable and reach your destination safely.
When Do Most People Use Black Car Service?
The truth is, you can book a black car service anytime you don't feel like driving. But they are times when you just need a black car service to take you for an occasion.
Many businesses would prefer a black car service to move their visiting client from one area to another. Black car service is reliable for to and fro movement to the airport. Couples book black car services frequently to transport them to their wedding location and reception venue in comfort and style. Black car service is also popular for night excursions, fun days, birthdays, concert proms, homecoming, and graduation events.
7 Top Qualities to Expect from a Black Car Service Chauffeur
If you are about to book a black service, expect the following top chauffeur etiquette.
1. Safety 
Safety is the first thing to expect from a black car service chauffeur. Good driving skill is essential for chauffeur drivers, and a chauffeur should possess an advanced driving school certificate. But does having a driving school certificate always mean being a safer driver? 
A top chauffeur should plan for the weather and traffic. And ensure the journey is all about you and your well-being until you arrive at your destination.
2. Punctuality and reliability 
With the traditional Uber service, you are at the mercy of their unpredictable schedules and delays on the way. A top chauffeur is always punctual and reliable. A black car service company should have a fleet of cars in tip-top shape. With this, chauffeurs don't have a reason not to arrive on time, and customers can arrive at their destination safely, comfortably, and fast.
When you book a ride at FastBreak Car Service, you're guaranteed a top-notch black car service with chauffeurs that value your time. They'll make sure you arrive on time and take the most efficient route to your destination, even if it means taking a detour to avoid traffic.
3. Discretion 
A black car service will often drive business leaders and celebrities. Discretion is crucial and a good chauffeur will never share the personal information of a client or a discussion they had in the car with a third party. A great chauffeur will become the client's confidant, keeping your business and personal secrets safe. If you will make some confidential video calls during your trip, it will be safe with the chauffeurs.
For some people, discretion and confidentiality are top on their list of desirable chauffeur qualities.FastBreak, require all their chauffeurs to sign a non-disclosure agreement. But of course, a great chauffeur would not give out your personal information. Confidentiality is one of the main things to expect from a black car service.
4. Topographical knowledge 
Chauffeurs should be required to pass a topographical test before they become drivers of black car service companies. A great chauffeur would not only know the way around but also where to get the best fish and chips! A good chauffeur would know almost all, if not all, the routes in the city like the back of his palm. So, when there is traffic on one route, he could divert to another without delaying the client.
5. Good communication skills
One of the greatest things to expect from chauffeurs is that they are super knowledgeable about the area. So, if you want to learn more about the history or landmarks of the region during your trip, just let them know, and they'll be happy to share their knowledge with you. They would go beyond to help you out with all your travel arrangements. For instance, if you're going on a wine tour, they can even organize a picnic lunch or provide refreshing beverages to make your experience even more enjoyable.
Chauffeurs have superb communication skills added to their driving ability. They can be both relaxed, quiet, confident, and easy to be with. Chauffeurs give you a 'feel good feeling' to have them around. They know when to talk and when to stay quiet.
6. Presentation 
Another thing you should expect, a good chauffeur is always well-presented. Having good personal grooming and preparing the chauffeured vehicle is essential. A chauffeur needs to shine just as much as the vehicle does. A chauffeur should wear a sharp suit, crisp shirt, tie, and polished shoes, a standard chauffeur 'uniform'. The vehicle should look nice and accommodating.
7. Comfort and luxury
Driving can be stressful, especially on unfamiliar roads and in traffic when you need to be at work or somewhere important.
You can relax while a chauffeur takes you to your desired location. If you're with friends, co-workers, or family, you'll be able to talk, do business, or just spend quality time together comfortably while you're on the road.
As a bonus, you don't have to worry about parking your luggage. When it comes to comfort and luxury, a black service is your best option, no standing on a public bus or being stuck behind a taxi.
Book Your Black Car Today
Get a black car service for your trips and get the best treatment from a chauffeur. Choosing the exact car that would fit your exact purpose may not be easy. Allow professionals to help you out.
Allow FastBreak Car Service, a professional chauffeur in New York to help you plan your schedule and tell you which car fits your purpose. We have over 24 years of experience and our professional drivers will make your journey comfortable, and safe and get to your location on time. Just sit comfortably and allow us to drive you. Reach out to us.