Vacations are a wonderful time to spend with family and friends — even more so during the summer months. Whether they live in another city or in another country, you will have to find a way to get there quickly without too much stress. Moreover, we advise that for your transportation to and from the airport to choose an airport shuttle taxi, which you can order online.
Follow these travel tips to make the most of your time on the road or in the air.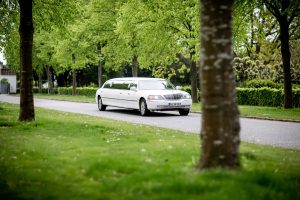 Summer Travel Tips for You
1. Take a direct flight to avoid delays
One of the problems with vacation travel is that you never know exactly what the weather will be like there. Try to schedule direct flights to avoid additional delays during stopovers. Another great tip is to find an early or late flight that will allow you to free yourself from the large influx of people trying to fly throughout the day.
2. Fix your trips for school vacation days
If you are flexible about where and when you travel, try looking at different airports and flight times. School vacation days are particularly low travel days, which means you might find a ghost town. There are also great airfares during these times, which could help you save on your flight and spend more on your souvenir gifts.
3. Don't travel with gifts
Speaking of gifts, leave them at home when you fly. The security often ends up unpacking them, and liquids, gels, or food are not accepted. Also, it is preferable to buy them in the many shops of the airport after the passage of the customs. You may also accidentally damage something if the gifts are not properly wrapped or stuffed in your suitcase. Instead, try offering gift cards or shipping the gifts directly to your final destination.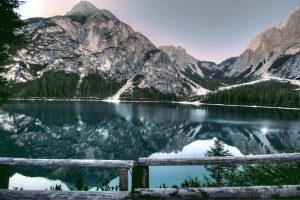 4. Take the road to the airport at the right time
If you are driving, your best bet is to hit the road when everyone is asleep. Leave either early in the morning or late at night to avoid traffic jams on the way to your destination and on the way back. You can always take a nap when you arrive or during the journey, if you are not driving.
5. Bring a change of clothes in your hand luggage
When airports are crowded, there are more bags for workers to check, and there is more room for error. Prepare for the worst by packing a change of clothes in your hand luggage. Even if your luggage doesn't get lost, you can put on these clothes when you arrive there, so that you don't feel as disgusting as at the busy airport.
6. Accept that things can go wrong
Above all, expect crowds, and expect things to go wrong even if you follow our vacation travel tips. Staff at airports or rest areas also want to be home with their family, so be kind and remember that it's a busy season for everyone. Try not to stress yourself too much if things go wrong, and remember that you will eventually get to your destination.
7. Plan the trip to the airport
If you don't know how to get to the airport, use Fast Break Car Service. With destinations in Suffolk Country from airports in New York, we have transportation options for anyone traveling on vacation. Reserve today to cross one more thing off your to-do list!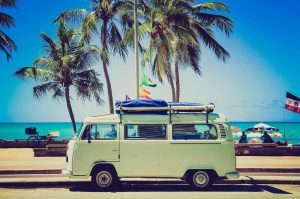 Why Using an Airport Car Service for Your Summer Trips Makes Your Life Easier
There are so many little details that go into planning a trip, whether for business or pleasure. The most important is easy to check: airline tickets and accommodation.
But if you weren't planning on renting a car, getting around can be difficult. Book an airport car service (or ask whoever is planning your trip to find airport transportations services) to make this part of your trip a lot less strenuous.
Some hotels also offer airport transportation or shuttle services, so booking at these properties can simplify the process.
What can I expect from an airport shuttle?
You can certainly expect lower prices or an airport shuttle at the same cost. Many hotels, for example, offer a free transfer service from the airport to the hotel and back, and this may be a hotel service at no additional cost to you.
In addition, you will have far fewer people on an airport shuttle than on public transport and you will have room to put your things. Best of all, you'll be guaranteed a seat. You won't have to fight for space or a place to sit.
You will also have easy access, a reliable way to get to and from the airport, and you will have peace of mind. You won't have to worry about getting from the airport to your next destination once you get off the plane, especially after a long flight. You just need to get on the shuttle and go.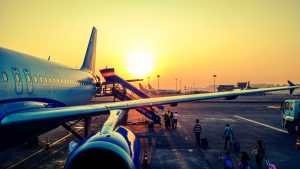 Why is the airport car service so useful?
An airport car service saves you the hassle of using the city's public transport—and dragging your luggage with you—and having to take a taxi. Most airport car services are sometimes free (to a hotel, for example), and even if they aren't, they are often much cheaper than a taxi.
If the airport transportation service is provided by a third party, there are often easy-to-use online reservation systems that allow you to schedule a pickup time at a specific location. A good airport car company will have friendly, professional drivers and immaculately maintained transport vehicles.
An airport car service also means you don't have to hire a car during your stay — and if it's for a one- or two-night business trip, renting a car often isn't the most efficient option. It can reduce overall expenses, but you won't have to worry about parking or insurance.
You can also get useful information about the area—recommendations of places to eat or things to do, as well as tips on how to get around—from the driver of the shuttle service.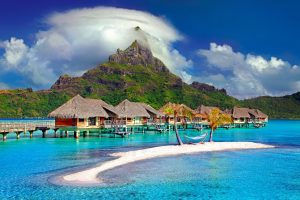 Where can I find the airport car service?
As mentioned above, many hotels offer a free car service to and from the airport as part of their rates. If you're traveling on business, some companies can book a third-party airport transfer service for you (and pay for it), so you just need to get off the plane and find your transportation.
However, if neither of these options is available to you, it is possible to book an airport car service yourself, before leaving on your trip. Remember to take into account the time needed to collect luggage or possibly go through customs when setting your pickup time.
There are plenty of online services you can choose from, but it's always best to do a local search and try to hire one that's based in the area.

Simplify your trip, whether for business or pleasure, by booking an airport car service! This will help you organize your trip and get you exactly where you need to go.