According to the American Safety Council, Thanksgiving is one of the most dangerous holidays to be on the road: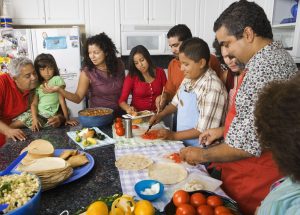 Thanksgiving is that time of the year when families and friends gather together under one roof to share a meal. During this holiday, showing gratitude, affection, and love is the goal. Family members catch up on each other's lives and friends reunite after a long time apart. This is definitely not a time for negative things like bad news that one of your relatives couldn't arrive safely. Yet, this happens.
According to the American Safety Council:
It's also not surprising that Thanksgiving is also one of the most dangerous holidays to be driving. Between 2001 and 2006, there were over 500 fatalities reported each year during the holiday, but that number has reduced slightly in more recent years. Since many employers don't give workers the Wednesday before thanksgiving off, Thanksgiving Day tends to be a day of rushed, distracted, and fatigued driving.
Many of the accidents occur on the return journey. After having an amazing time with family and friends, it's possible to be tired or fatigue. Sometimes drunk.
You may not be drunk but you being on the same road with a drunk driver is enough danger on its own. Traveling on the road during Thanksgiving is definitely dangerous.
How do you then gather your family and friends together for Thanksgiving celebration with peace of mind? You already have enough on your mind worrying about the right temperature for the turkey. Or who's going to fetch the mayonnaise and stuff. You can't begin to worry about your nephew making it from college 75miles away safely to the house. Or worry about how your in-laws will arrive from the airport on time. You can't harbor all these concerns in one mind.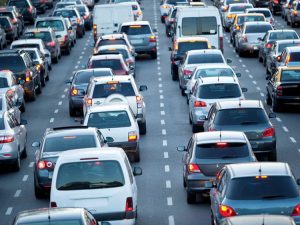 This is a time to have fun and be grateful. Not to be stressed.
Here's a smart suggestion: Hire a car service for your guests.
You need the service of a
reputable
reliable
respected
car service company to bring your guests safely to their destination. And take them back too. A car service company that has drivers who are:
experienced
careful
quick and accurate
professional
friendly
Fast Break Limo has all these and also a fleet of cars in excellent conditions. With hygienic and comfortable interiors, our cars are the safest to sit in while on a ride to meet with your family for Thanksgiving.
Give your guests that special treatment they deserve. Reserve a ride for them this Thanksgiving. There's still time. But the longer you wait, the smaller your chances are of getting the best offers.
We will provide you with black car service, sedan service, limo service, luxury car service and airport transportation. We handle airport pickup and drop off.
Here's a video of a Thanksgiving traffic situation in Los Angeles:
Avoid being caught up in situations like this. We have drivers who know the in and out of NYC and Suffolk County, NY. We are very open to doing business with you. Reserve a ride for your guests this Thanksgiving. And have absolutely nothing to worry about.