As ride-sharing services continue to surge in popularity, it's important to keep safety in mind for both passengers and drivers. While we all want to get from point A to point B quickly and affordably, we also need to make sure we arrive safely.
Don't worry, we've got you covered! Here, we'll share some top-notch ride-sharing safety tips that will help keep you safe and sound on your journey. Whether you're a passenger or a driver, following these tips can help reduce the risks and ensure a smooth ride. So, let's get started and make your next Uber safe for everyone involved!
Safety Tips for Passengers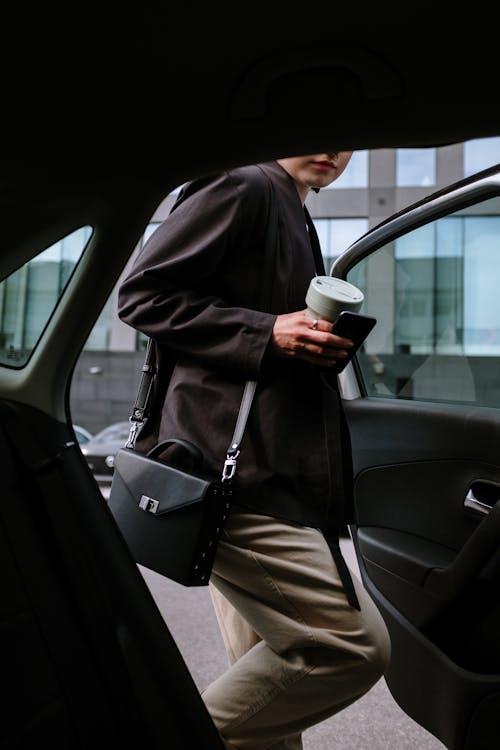 Let's talk ride-sharing safety, passenger edition! As a passenger, your safety is a top priority, and there are a few things you can do to make sure your ride is smooth sailing
1. Make sure you're getting into the right car 
Double-check the driver's photo, name, and license plate number to make sure they match what you see in the app. Some apps even offer nifty features like color-matching lights on the driver's car or in-app verification codes to give you extra peace of mind.
2. Buckle up 
Just like any other vehicle, wearing your seatbelt is a must. It's one of the easiest and most effective ways to reduce the risk of injury in an accident.
3. Stay alert
Now, we know you've got some important things to check on your phone, but try to avoid distractions during the ride. Keep your wits about you and stay alert to your surroundings. If you notice anything concerning, speak up! You can always ask the driver about the route they're taking, and if their explanation doesn't sit right with you, don't hesitate to ask them to pull over so you can exit the vehicle.
4. Trust your instincts
If you feel uncomfortable or something just doesn't seem right, don't be afraid to cancel the ride and find another one. Your safety is worth it.
6. Share your trip
Want to feel extra safe? Many ride-sharing apps allow you to share your trip details with your friends or family members. This way, they can track your ride and receive alerts if anything goes off track.
7. Avoid traveling solo at night
If you're out at night, it's always best to travel with a friend. If that's not possible, try using a ride-sharing service that offers extra security features like in-app emergency buttons or customer support available 24/7.
8. Check for child safety features
When traveling with your little ones, check if the ride-sharing app you're using offers child safety features such as car seats or booster seats. Some services allow you to request a car with a car seat, while others require you to bring your own.
Remember, by following these safety tips, you can make the most out of your ride-sharing experience while staying safe and sound. Let's hit the road with confidence!
Safety Tips for Drivers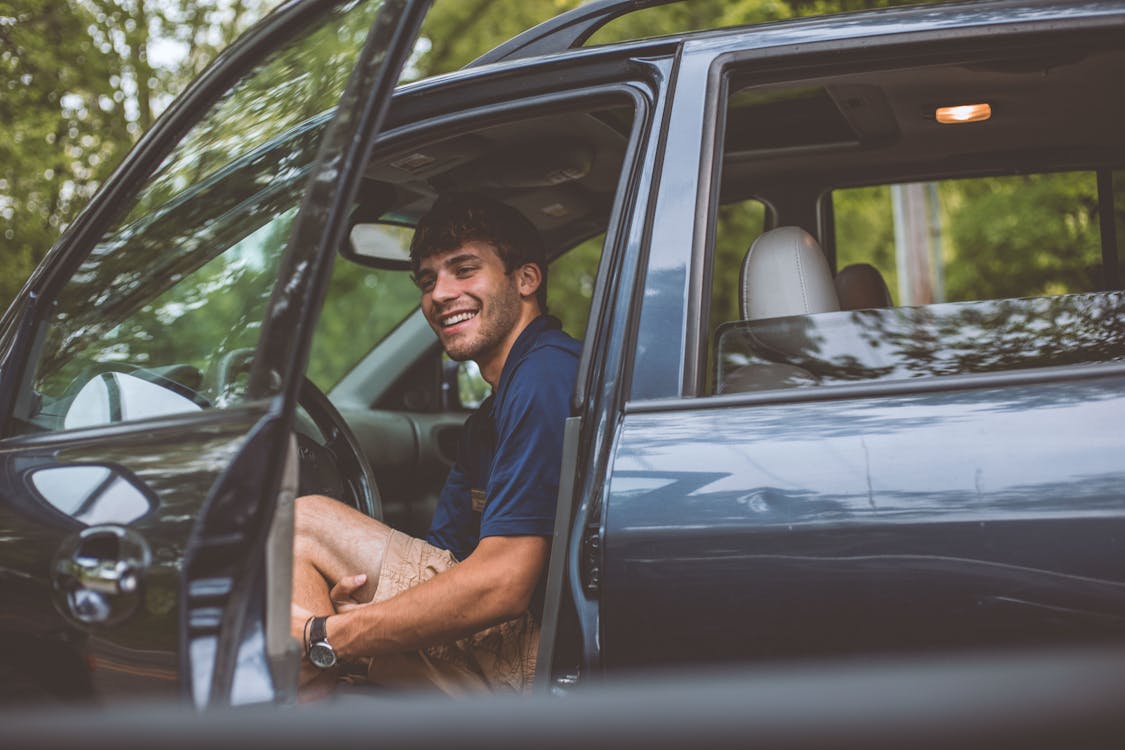 If you're a ride-sharing driver, safety should be your top priority. Not only does it protect your passengers, but it also keeps you safe on the road. Here are some safety tips to follow:
1. Keep your ride in tip-top shape
Before you get on the road, make sure your vehicle is road-worthy. Check everything from the brakes to the tires to ensure that your ride is safe and comfortable.
2. Follow traffic rules
Don't be a speed demon or a reckless driver. Follow traffic rules and obey speed limits, stop signs, and traffic signals. You'll keep yourself and your passengers safe and avoid any run-ins with the law.
3. Stay focused
Avoid distractions like conversations and eating while driving. Keep your eyes on the road and make sure your hands are always on the wheel. If you need to use your phone, pull over to the curb or shoulder first.
4. Communicate effectively
Clear communication is essential in any ride-sharing trip. Confirm the destination, provide an estimated time of arrival, and let your passengers know if there are any changes to the route. Encourage your passengers to buckle up and remind them of safety procedures if needed.
5.Trust your instincts
If something doesn't feel right, it probably isn't. Trust your instincts and end the ride as soon as it's safe to do so. Report any safety concerns to the ride-sharing company right away.
The Role of the Company in Promoting Safety
While we should all take individual responsibility when using ride-sharing services, the companies themselves have a big part to play in ensuring that we're all as safe as can be.
One way they can do this is by running background checks on their drivers. These checks should include everything from criminal records to driving history to drug tests. That way, only the most responsible drivers get behind the wheel.
Another way ride-sharing companies can promote safety is by providing driver training programs. They should teach their drivers all about defensive driving, how to maintain their vehicles, and how to keep their passengers safe. That way, everyone can enjoy a smooth ride without any nasty surprises.
Safety technology is also a key part of the puzzle. In-app emergency buttons that allow passengers to call for help in an instant are a must. And sharing trip information with friends or family members can give everyone peace of mind.
It's not just up to the drivers and passengers to make sure everyone's safe. Ride-sharing companies can implement strict policies to make sure everyone's on the same page. For example, they can set rules around how many passengers can ride at once, what's allowed during the ride, and whether or not drivers can use their phones while driving.
There is a Better Alternative to Ride-Sharing
While ride-sharing has made getting around easier and more convenient, there are safety concerns associated with the use of such services. One alternative that neatly by-passes all that is private car service. Especially when it's provided by Fastbreak Car Service in New York City.
With a variety of vehicles to choose from, all driven by professional and friendly drivers, you can sit back, relax, and enjoy the ride. Whether you're traveling for business or pleasure, our goal is to make your experience stress-free and enjoyable.
Don't waste your time with subpar services that don't value your time and comfort. Call us today and experience the convenience, luxury, and peace of mind that come with using a private car service. Our easy booking process, competitive pricing, and exceptional service make us the go-to choice for discerning travelers in New York City. So why settle for less when the best is within reach? Call us for your next ride and arrive at your destination in style and comfort!