New York city! City of bright lights; the city of buzz and activity; the city that never sleeps. The city that's always on the move. New York is not a pretty exciting place. New York is a VERY exciting place! Lots of people, lots of cars and lots of movement. The myriad of activities can confuse a new visitor to the city. With all the hustle and bustle, New York city experiences a lot of traffic gridlock. And that is one of the major downsides to this amazing hub of business and pleasure.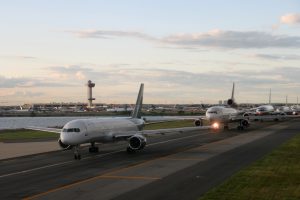 Oftentimes it becomes a real headache for a traveler to get transportation to NYC and back. Even in situations where a traveler comes to New York on business and needs to rent a car to drive around, it could be so full of hassle. It could also be trouble fighting traffic when you don't know New York streets like you should. And it could distract one's mind from the real business at hand, and reduce productivity.
NYC Airport Transportation Service
However, to every problem there's a solution. Although for this particular problem of transportation issues, there are a lot of businesses out there who claim to offer the best solution to your airport transportation needs. But here's why you should choose us.
So why should you hire a reliable NYC airport transportation service?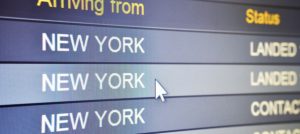 First of all you'll spend far less than you can imagine. It's cheaper doing your airport pickup and dropoff with Fast Break limousine than renting a car to drive yourself or calling a taxi cab. What's even better? We can take you on wine tours. And your nights on the town can be 100% pleasure, 0% stress.
Secondly, you get to experience luxury while you travel. Could you compare riding on a bus, or driving a rental car to the SUV transportation services we offer? No, you can't. Our cars are sparkling clean and you get expertly chauffeured by professional drivers with years of experience to their name. We also offer stretch limousine services, black car service and corporate car service for New York travelers. When you ride with Fast Break limousine, you don't have to call a cab every time you have to move or wait for a bus or train. We can pick you up wherever you are and drive you down to wherever you want to be. Our services are spread around lots of cities, you can check our website for that info.
Our chauffeurs value their job a lot and know just how more valuable your time is to you. They act professionally and guarantee you timely pickup and dropoff at the right locations.
Whenever you want to be easily transported around the state of New York, to your hotel, your business meeting, a sporting event or even prom, you can call us and get ready to have an amazing time!
You can also book a reservation online.