Without any uncertainty, limousine service is the way to transit in luxury and class. However, many can't afford travel via a limousine service, that's why we've put together this article to give you tips to travel like the elite you with very unbelievably affordable rates easily. This article also contains info to have in mind a when you hire a limousine service. They will help you get the most out of your limousine service.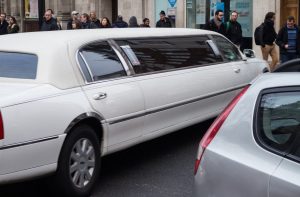 Would it be just you and your date? Or there'll be a couple of friends coming along too? Or more companions? This is important information you must think of when booking a Fast Break Limo Car service. You should keep two things in your mind:
#1 Your financial budget
It is much cheaper to split the expense with 10 people than when you're paying for it alone.
#2 The actual size of your Fast Break Limo Car service will also differ significantly
This depends on how many people who are taking the ride with you. If there are just a couple of you, you have more options to choose from, depending on your taste. On the other hand, the more people in your party, the bigger the ride you'll need. The bigger the ride you'll need, the more you'll have to spend and the more restricted your choice of vehicle will be. In the luxury transportation industry, the bigger Fast Break Limo you will need, the better and more economical the rate. Going with more people to split the price of the limousine is much better. In essence, the more, the merrier.
#3 Choose your vehicle wisely
The next step to take when reserving a Prom Fast Break Limo is to think about the choice of vehicle available to you. In Fast Break Limo, the best class of vehicles are provided to you in an almost infinite fleet of luxury. We have the limousine that will have enough room for a maximum of 10 passengers, along with SUVs that can hold up to 7 people. If you have a smaller party of 2 or 3 persons, you may want to consider a town car, fancy sedan or luxurious SUV.
#4 Use your Schedule
The fourth step when hiring a car service for your outing is to think of your timetable. What's your schedule for the night like? Do you plan on having a dinner before going to the dance? Are going to be picked up at the exact same place or is your limo going to make various stops? How much time do you intend to spend at your prom night? Would you need to have a ride home or a one-way trip?
Contrary to what you've been hearing about limo transportation, the answers to these questions directly affect how much you'll spend. In case you'll be making several stops during the entire evening, then it most likely is less expensive for you if you book a limo service for a specific number of hours, as opposed to a pickup and drop off flat rate. You see the trick?
Now you can be confident when you hire for your next limousine service. If you've never, arm yourself with this information and make the hire. A ride in a luxury limousine isn't an experience you should easily pass off.