When we hear the term 'VIP travel', we often imagine luxurious accommodations, private jets, and extravagant experiences. And as expected, these things usually come with a high price tag, making VIP travel seem unattainable for those living on a budget. However, the truth is that VIP travel is not only for the wealthy. All you have to do is plan and strategize your trip.
By researching destinations, timing your trip strategically, and being mindful of your spending, you can elevate your travel experience and feel like a VIP without breaking the bank. In this article, we will explore some tips and tricks for experiencing VIP travel on a budget, allowing you to plan the ultimate luxury getaway without having to sell a kidney or something.
Plan Your Trip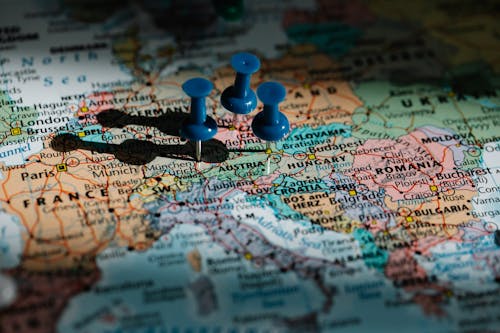 Since you're on a tight budget, careful planning is key. By taking the time to research destinations, timing your trip strategically, and being flexible with your plans, you can indulge in a lavish getaway without emptying your wallet.
To start, research destinations that are known for offering high-end experiences at affordable prices. Think outside the box and consider places like Bangkok or Bali to enjoy luxurious accommodations, gourmet dining, and spa experiences at a fraction of the cost of other popular cities like Paris or New York. Of course, make sure your choices are in line with your interests.
Timing is also essential here. Traveling during the low season or shoulder season can mean lower prices for accommodations and activities. Keep an eye out for sales or promotions offered by airlines, hotels, or tour companies by subscribing to travel newsletters or following travel bloggers on social media.
Being flexible with your travel plans helps too. Consider alternative travel dates and traveling during weeks when prices for accommodations and flights are often lower.
In the next sections, we'll share some tips for finding cost-effective modes of transportation, discovering alternative lodging options, and treating yourself to high-end experiences without breaking the bank.
Transportation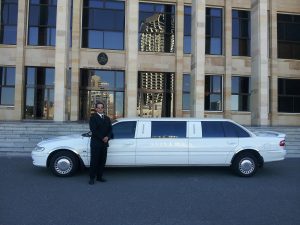 Transportation is the backbone of any travel experience, but it can also be a substantial expense that eats into your VIP travel budget. Nevertheless, there are various ways to make transportation a more cost-effective and enjoyable aspect of your journey.
To begin, select the most cost-effective mode of transportation for your destination. Public transportation could be a budget-friendly and practical option for navigating some cities, while renting a car or taking a taxi may be more suitable for others. By researching your transportation options beforehand, you can make an informed decision and avoid overspending.
In addition, you can use travel rewards programs to upgrade your transportation experience. Many airlines and credit card companies offer rewards programs that allow you to earn points or miles for every dollar you spend on travel, which you can then use to redeem upgrades, such as first-class seats or access to airport lounges. Similarly, some car rental companies offer loyalty programs that allow you to earn perks like free upgrades or discounted rates.
Lastly, consider upgrading your transportation experience with private car services. Although private car services may be more expensive than other transportation options, they can provide a more luxurious and personalized experience. Look for companies that offer affordable rates and packages, and consider sharing the cost with other travelers to make it more budget-friendly. For such qualities, Fast Break Car Service is the best you'll find in New York City.
Now, let's look at alternative lodging options to traditional hotels and how you can use travel rewards programs to book high-end accommodations, all while staying within your budget.
Accommodations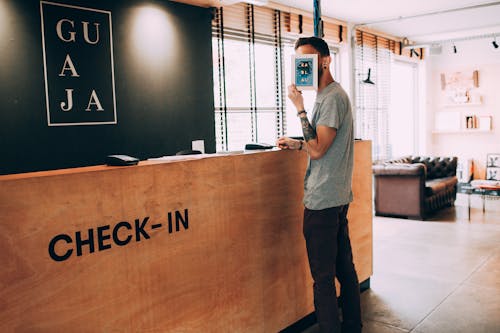 Accommodations can quickly become one of the biggest expenses in your travels. But don't let that deter you from living it up! There are plenty of ways to snag high-end lodgings without blowing your budget.
One option is to tap into loyalty programs offered by hotel chains, which allow you to earn points for every dollar spent on your stay. These points can be redeemed for free nights or upgrades to more luxurious rooms. And even if you don't often stay at the same chain, some credit cards offer rewards points that can be used to book accommodations.
If you're looking for something different, vacation rental platforms like Airbnb offer a wide range of accommodations, from charming flats to lavish villas. Not only can you save money on your stay, but you'll also get a more unique and personalized experience than you would at a traditional hotel.
Another smart move is to book lodging in emerging neighborhoods or areas outside of the main tourist hubs. These places often have more affordable accommodations without sacrificing luxury or convenience. And if you're flexible with your travel dates, booking during the off-season or shoulder season can also result in significant savings.
By being strategic with your lodging choices, you can live it up in style without putting a dent in your wallet. Gold, isn't it? In the next section, we'll cover tips for indulging in high-end experiences without overspending.
Activities and Experiences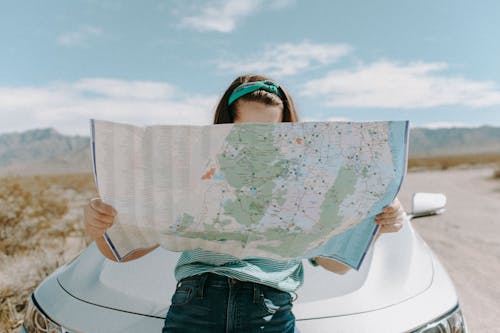 VIP travel is all about indulging in luxurious activities and experiences, but it's important to be smart with your spending to make sure you get the most bang for your buck. Here are three tips to help you prioritize and save:
Focus on experiences that are unique to your destination. Whether it's trying out the local cuisine or embarking on an outdoor adventure, make sure to invest in experiences that you can only have in that particular place.

Prioritize experiences that offer the best value for your budget. Look for discounts or free admission to museums and attractions during off-peak hours, and plan your itinerary accordingly to maximize savings.

Don't be afraid to splurge on a few key experiences that are most important to you, but save money on other activities. This could mean opting for more affordable restaurants or taking public transportation instead of hiring a private car service.
Arm yourself with these pieces of knowledge and get ready to live it up like a VIP on your next adventure!
Dining and Nightlife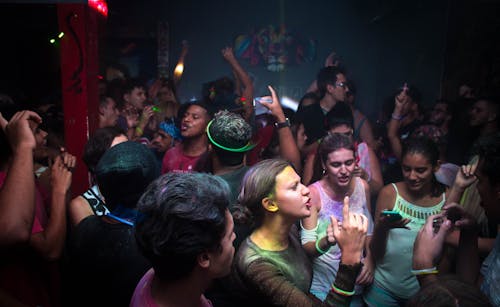 Fear not, savvy traveler! With a little bit of planning and some insider tips, you won't have to burn a hole in your wallet to savor high-end experiences.
One strategy is to do your research ahead of time to find deals and discounts. Look for restaurants and bars that offer early-bird specials, prix fixe menus, or happy hour discounts. And don't forget to check out lunchtime or off-peak hour options, which can often be more affordable.
Another way to savor local flavors and save some cash is to explore street vendors, food markets, and local cafes. These spots can offer some of the most delicious and authentic cuisines in the city without the high price tag.
To balance out your splurges, consider mixing high-end dining experiences with more casual options. For example, you might want to treat yourself to a fancy Michelin-starred meal for one dinner, but then seek out more budget-friendly restaurants for the rest of your trip. The same goes for nightlife – go ahead and hit that exclusive nightclub once, but then explore more affordable options the rest of the time.
Enjoy Yourself!
With these tips, you'll find that the good life isn't as far out of your reach as you'd thought. Who says VIP travel has to drain your bank account? With some smart planning and strategy, you can eat your cake and have some left for tomorrow. It's all about prioritizing your spending, seeking out sweet deals and discounts, and keeping an open mind when it comes to accommodations and activities.
Figure out what aspects of your trip are the most important to you and allocate your budget accordingly. Then, do some research to find deals and discounts on lodging, dining, nightlife, and activities. Don't be afraid to try out alternative options like vacation rentals or local street food.
Finally, splurge strategically! Choose a few must-do experiences and cut costs in other areas to balance your budget. With these tips, you can have a VIP experience on a budget. So start packing your bags and get ready to live it up!