The last time you saw a limousine, you probably thought it'll cost a premium to get in one of those. But, not exactly. With the right planning and the right source, you too can get a limousine with a professional chauffeur to pick you up from an airport and drop you off.
Let's show you how — especially if you're interested in using it for business trips.
Using a Limousine Car Service for Business/Corporate Trips
Business travels can be tasking. It could be inconvenient and uncomfortable if things do not go as planned. One thing you have to worry about as you travel often is airport car service, especially if you want luxury airport transportation.
Riding from the airport to your hotel or straight to your business meetup should be safe and comfortable. Nothing compares to getting an airport limousine service to carry you around.
It is more comfortable
A limousine ride is much more comfortable, especially when you have to move around with a lot of baggage. It offers you a combination of convenience and luxury. After the long hours in the air, you need to sit back and relax in the limo's comfort.
A limousine has more legroom than a cab and would allow you to stretch your tired legs. You won't have to worry about loud music or not enjoying personal space in transit.
The interior of a limousine gives you a luxurious feel. The seats are comfortable and the interior is soothing. When tired, luxury airport transportation becomes crucial and helps you relax.
Apart from the ride, you get air conditioning and a drink on the go. You could also get to watch the tv or read the newspaper.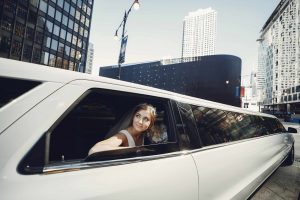 It creates a great impression
Regular taxi rides can be unprofessional, especially when you need to make a great impression. Arriving at your meeting in a limousine will leave a lasting image of your brand.
With an airport limousine service, you are getting a premium car service that helps you arrive at your destination in grand style. It makes your ride enjoyable.
You can focus on more important things
When you ride in a limo, you have the time to do the things you want to do while in transit. You can use the time to add finishing touches to your presentation. You could also sit back, make calls, and send important emails.
Productivity is important to you as a business executive. If the judicious use of time is important to you, using a limousine as an airport car service is your best bet. Use the time to have a virtual meeting and dispense with important business tasks.
It saves time
The limousine service will find you the fastest route that will get you to your destination with no hassle. Before you get to the airport, the limousine service will wait for you to pick you up or come take you to the airport.
Unlike regular cabs, the limousine service saves your time and ensures that you don't run late for your appointments. With a limousine service, you would not miss your flight or miss an appointment with your business partners.
It is not as expensive as you think
People usually think that luxury airport transportation like the limousine would be super expensive. That's not the case. A limousine rental is affordable. They usually have fixed rates.
Sometimes, it can be more cost-effective than cabs. It gives you great value for your money and you could ride with others and split the cost. When you consider the cost of parking fees, gas, rental cars, time wasted, or getting lost in a strange city, hiring a limousine is more cost-effective.
It is much more reliable
A lot of times, it is difficult to trust cab drivers. You really can't tell if they are good people or not. You would have to be alert so they don't swindle you. Also, you wouldn't want to entrust your safety in an unfamiliar city to an unknown driver who knows that you are new in town.
With a limousine service, that is not the case. The limousine company conducts background checks on all its drivers and has its database. The service provided by the company is also thorough, so there is an existing record on the ground for every ride.
These companies also ensure that their drivers pass through a series of tests that will ensure that they don't put you in harm's way. A professional chauffeur who will be safety conscious will drive you and act professionally at all times.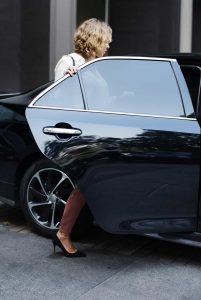 It is safer
Limousine service is not just a luxury airport transportation. Rather, it is safer to use. It is what makes it stand out from other airport car services. Limo companies guarantee your safety. They ensure the drivers will not pose a risk to you.
They also ensure that the vehicle is in a safe condition that will not lead to any hazard. Also, limousines and its users are under insurance coverage taken out by the company.
Before a person can drive a limousine, the driver must have a clean driving record. It ensures you get the safest driver possible to take you around town, to and from the airport.
How to Reserve an Airport Limousine Car Service
If you need a limousine service to pick you up from the airport in New York or to the airport, book early so you will have a limo waiting for you as you alight and will not wait around much longer.
Speak with the chauffeur early enough and provide any update or change in arrival or departure time. Also, ensure that you leave your number for direct access to you when the limo arrives.
Conclusion
You need an airport car service that is efficient, reliable, and saves time. Traveling in and out of New York can be less stressful when you use a limousine service. Save yourself from the anxiety and stress that comes with using a regular cab and enjoy the convenience of luxury airport transportation.
Contact Fastbreak Limousine for professional and reliable luxury airport transportation in New York. Your time is paramount, and you need experienced and courteous chauffeurs who will make sure that you are on time for every appointment.
We will be glad to help you out on your next trip to New York or Long Island. Whether for business or pleasure, a limousine ride to and from the airport is what you need to add flavor to your travel experience. You deserve it.