Going on a business trip? Scared of leaving important stuff behind? It isn't a pleasant experience.
More often than not, there's the possibility of forgetting an important item, getting to your destination, and having to deal with disappointment and frustration. We can help you avoid that.
What you need is a checklist.
It is very important you have one and tick all the items off it before going on that corporate trip. You may not know what to include in your checklist. We have compiled a list of items that are easily forgotten but are absolutely necessary. So here is a list of 10 must-haves for your corporate travel.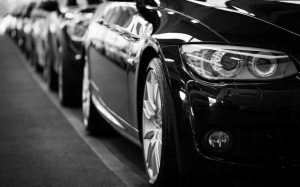 How to Prepare for Your Business Trip
1. First, pack your workbag
You may be so focused on packing your suitcase that you actually forget to go along with your work bag or briefcase. Keep in mind that your work bag may contain very important documents and as such should top the list on your checklist. I don't want to forget it's the aesthetic value, after all, a professional look is not complete without a briefcase. So make sure it's checked off your list before leaving the house.
2. Go with workout clothes
Working out is a way to alleviate stress. You may have a meeting that's getting you all worried and you just wish you'd be in your best spirits before leaving your hotel room. A very effective way to achieve this is through a quick early morning workout. It builds your confidence and lifts your mood. Nothing lifts your mood this way, not even four cups of coffee.
3. Pack your complementary/business cards
Expanding your network is never a bad idea. If you have a business card, do not hesitate to take along with you a few dozen cards. You never know who'll you'll meet that will be in need of the services you render. While it may not be directly linked to your corporate trip, it is an opportunity to expand your business network.
4. Remember to go with an identification card
True, you may be provided with an identification card at the business you're visiting. Just in case it isn't available immediately, you still need to maintain your professional image, so go along with your identity card.
5. Take a good book
You may get bored. What better way to keep your mind active and kill boredom by reading. So if you are going on a trip, go with a good book.
6. Go with your writing materials (pen and pad/ tablet)
You can go with either of these or both. You may be going for a meeting and will have to take notes for reference's sake. These items will come in handy. Moreover, it would be more professional to go with yours than to ask for one. We are all about maintaining a professional image.
7. Take a breath mint with you
It's better to be safe than sorry. To avoid embarrassing yourself or who you address, go with mint. Especially if you are going for a meeting.
8. Bring the chargers for your electronic devices
In the rush, this is usually forgotten, and it will leave you frustrated. Most times your schedule is saved on your electronic device. So it's very essential it remains powered at all times. You do not want to go through the trouble of trying to get someone to power your device. So tick this off your checklist before leaving the house.
9. Remember your Flash drive (or other storage devices)
This is very important. You may have important soft documents stored here that are absolutely essential to your trip. Your flash drive should not be forgotten. Be sure to take it along.
10. Take precautions for the COVID-19 pandemic
At the airport:
The first recommendation from operators is to maintain a safe distance and wear a mask.
Do not arrive more than 90 minutes before the scheduled flight time.
Avoid crowds within airport facilities.
Check the flight schedules, because they may be affected.
Bear in mind that access to airports will likely be limited to travelers only, that is, they may not be accompanied.
Some international airports may carry out extra checks and ask for security measures, such as frequent temperature checks or some kind of "disinfection".
Be prepared for long waits and eventualities.
On the plane:
During the journey, we should bear it in mind that the use of a mask is mandatory in many, if not all, companies, and it is recommended to use antibacterial gels and wash your hands often.
Drink enough water to keep the mucous membranes hydrated, since the environment inside an airplane is dry.
Cabin air is either 100% fresh or recirculates 10 to 30%. In most modern companies this air passes through microbial HEPA filters similar to those in operating rooms, therefore, in the cabin, the risk of infection is not high.
Another issue is the possibility of contagion by a seatmate, even if he were asymptomatic. Hence the importance of wearing a mask and maintaining hand hygiene.
Other advisable measures are not to move from the seat if it is not strictly necessary, use the designated toilets in the area where you are sitting and contact the cabin personnel in case you feel unwell.
It can be considered to leave empty seats between passengers, but you have to be attentive to the evolution of the recommendations because they are constantly changing.
Services such as catering may not be offered due to hygiene conditions.
At your destination
During the stay in the destination country, try not to go to health centers except in case of illness, to avoid possible infections.
Do not visit markets or have contact with animals, as they can be a source of disease.
Avoid crowded areas or crowds where safety distances cannot be maintained.
Opt for accommodation that complies with the regulations, especially in terms of shared areas.
Avoid shared transport, especially if the traveler is a more vulnerable person.
Follow the rules of the country's health authorities.
Assess the use of specialized telemedicine tools during the trip to guarantee contact with specialist doctors.
It should be known that, if there are signs of having COVID-19 during the stay and especially at the time of return, the airlines may put obstacles to return to the country of origin.
If you have been in contact with suspected or confirmed cases, you have to notify the appropriate health authorities to decide how to act.
While you're checking items off your list, you may also want to have a limo service reservation. It will make your travel easier and more convenient. Contact us at Fast break Limousine. We serve to provide you with convenience during your trip.