Going on a corporate trip? Scared of leaving important stuff behind?  It isn't a good experience. More often than not,  there's the possibility of forgetting an important item, getting to your destination, and having to deal with disappointment and frustration. We can help you avoid that.
What you need is a checklist? It is very important you have one and tick all the items off it before going on that corporate trip. You may not know what to include in your checklist. We have compiled a list of items that are easily forgotten but are absolutely necessary. So here is a list of 10 must-haves for your corporate travel.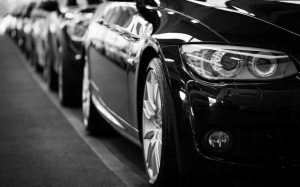 10 Things Never to Leave Behind on a Corporate Trip
1. Workbag
You may be so focused on packing your suitcase that you actually forget to go along with your work bag or briefcase. Keep in mind that your work bag may contain very important documents and as such should top the list on your checklist.  I don't want to forget it's the aesthetic value after all a professional look is not complete without a briefcase.  So make sure it's checked off your list before leaving the house.
2. Workout clothes
Working out is a way to alleviate stress.  You may have a meeting that's getting you all worried and you just wish you'd be in your best spirits before leaving your hotel room.  A very effective way to achieve this is through a quick early morning workout. It builds your confidence and lifts your mood. Nothing lifts your mood this way not even four cups of coffee.
3. Complimentary/business card
Expanding your network is never a bad idea. If you have a business card,  do not hesitate to take along with you a few dozen cards. You never know who'll you'll meet that will be in need of the services you render. While it may not be directly linked to your corporate trip,  it is an opportunity to expand your business network.
4. Identification card
True,  you may be provided with an identification card at the business you're visiting. Just in case it isn't available immediately,  you still need to maintain your professional image,  so go along with your identity card.
5. A good book
You may get bored.  What better way to keep your mind active and kill boredom by reading. So if you are going on a trip,  go with a good book.
6. Hand Sanitizer
During a trip, you come in contact with a lot of people. You have to offer and take handshakes from different people.  If you don't care for your hygiene, you risk getting infected, and believe me you do not want to fall ill on a trip.  So go with a hand sanitizer,  it is an effective way to keep germs at bay.
7. Pen and pad/ tablet
You can go with either of these or both.  You may be going for a meeting and will have to take notes for reference sake.  These items will come in handy. Moreover, it would be more professional to go with yours than to ask for one.  We are all about maintaining a professional image.
8. A Breath mint
It's better to be safe than sorry. To avoid embarrassing yourself or who you address, go with mint.  Especially if you are going for a meeting.
9. Chargers for your electronic devices
In the rush,  this is usually forgotten and it will leave you frustrated.  Most times your schedule is saved on your electronic device.  So it's very essential it remains powered at all times.  You do not want to go through the trouble of trying to get someone to power your device.  So tick this off your checklist before leaving the house.
10. Flash drive
This is very important.  You may have important soft documents stored here that are absolutely essential to your trip. Your flash drive should not be forgotten. Be sure to take it along.
While you're checking items off your list,  you may also want to have a limo service reservation. It will make your travel easier and more convenient. Contact us at Fast break Limousine. We serve to provide you with convenience during your trip.