Getting a corporate car service for your business is a big deal. It would not only come in handy when you and the members of your staff need to move about. Rather, you can also use it to pick up your premium clients from the airport.
While your organization can have its corporate vehicle, a fleet of vehicles for your corporate needs might not be workable for many businesses. However, with a corporate car service, you get your ideal service with a chauffeur.
Still wondering if a corporate car service is for you? Here are some reasons you need one: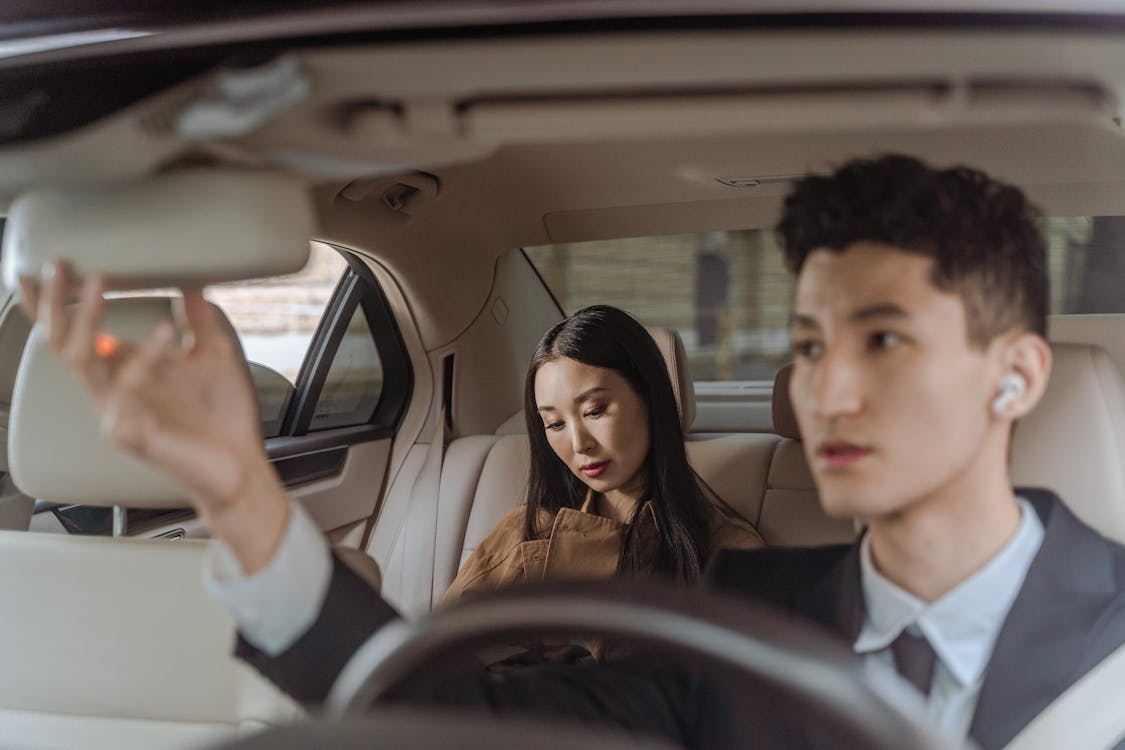 Why You Need a Corporate Car Service
Portrays a Professional Corporate Image
With a corporate car service, it means a professional chauffeur will meet and welcome your guests when they come into town. This portrays a professional corporate image of your business to these valuable clients and guests. The effect of this is your client would value you and this will boost your corporate image.
When you use a corporate car service, a chauffeur will not only meet them at the airport but would also help them with their luggage. The chauffeur would also ensure that the guest who might be new to town gets to his hotel and settles in.
We cannot overemphasize how important it is for you to make a great impression when meeting your guests at the airport. The impression you would make would depend a lot on how you present yourself and your company. The appearance of the vehicle, that of the driver, and how you keep to schedule will leave an impression on the guest. This underscores why you need a corporate car service and not a regular taxi service.
Security
Nothing assures you of utmost security, like a private car service. This is because these companies have stringent measures in place to ensure the safety of their users. They screen and run background checks on their drivers.
You can relax during your ride, knowing that you are in safe hands. This is because the organization has all the details of the driver and of your trip. The company would also have the car on their radar and can easily track where you and the driver are at each point in your journey.
You won't have to ride with a driver that will be a security threat to you or your guests that are new to town. The company goes the extra mile to ensure that only credible drivers with an outstanding record of excellent character get to take their customers around.
Privacy
As a top business executive, you and your guests deserve the privacy of a rental car as you move about. You can relax and make your business calls, knowing that the sensitive conversations will not go beyond the confines of the car.
In a rental car, there is a clear partition between you and the driver that is soundproof. Thus, it gives you the privacy to have those conversations that have been pending since you set out for your trip. It also gives you the opportunity to sort out some personal concerns before you get surrounded by people again.
Convenience
You, your clients, and your employees are busy people. Time is a resource that is not only vital but also limited. Hence, you constantly need to maximize it to achieve the set objectives of your business. With a car service at your disposal, you save yourself and others time looking or waiting for a pickup taxi.
With the car service, you would eliminate unnecessary waste of time. Not only that, these professional chauffeurs know the best route to get you to your destination within the shortest possible time.
It becomes more necessary to use a car service when time is of the essence. This is because the regular taxis could be unreliable and you might end up not getting to your meeting or appointment on time. A car service would also wait for you after the appointment to pick you up or your guests.
Makes Everyone Stick to Schedule
When you use a car service for your business, you can get everyone to stick to a schedule. If you are traveling with your employees or clients, having a luxury car service that will come pick them up helps everyone to be ready on time.
Offers You Comfort
A corporate car service is synonymous with comfort. You, your employees, and your clients can enjoy the comfort of a luxurious ride while heading or returning to the airport. After shuttling between two locations and all the shenanigans of your travel, the clean and comfortable setting of a car is a relief.
Flexibility
Travel plans can change at the last minute. With a regular rental service, this can cause a lot of hassles. However, the service of professional car rental service offers you flexibility. This is because the rental service monitors the flight details and can easily make adjustments where there is any change in the plan.
Customer Service
A highlight of using a corporate car service is customer efficiency in booking and scheduling rides. You can easily reach the customer desk 24 hours a day to book or schedule a ride. The same applies when there has been a change of plans. You could reach them in no time to make the change.
Also, the customer service reps are usually courteous and willing to make your service as smooth as possible. You wouldn't want to deal with rude customer service operatives. Traveling is already stressful without adding rude customer service to it.
Get a Corporate Car Service
A corporate car service will do a lot of good for you, your guests, and your employees. With upfront pricing, you can easily fit the cost of a corporate car service into your organization's budget. With our reliable car service, you have access to a large fleet of well-serviced vehicles. If comfort, convenience, and security are your priority, you need our professional corporate car service in New York. Contact us today.