It's been a long year of work and school and now it's time to take the family on a vacation. You want to know how to plan a fun trip to Long Island, NY.
How will you organize the trip? What items do you need to bring? How will you ensure this is a beautiful and memorable time for you and the family?
Picture yourself planning and organizing the vacation with a complete checklist in a straightforward manner that's so easy you begin to wonder where the headache people often complain about is. Here is the checklist.
From the moment the idea hits your mind to the day before departure.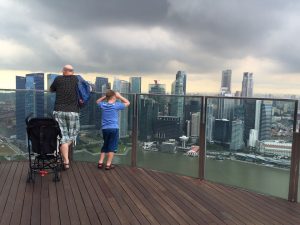 How to Plan a Vacation with Children to Long Island
First steps in preparing for a trip with children:
1. Ask friends and family members with similar tastes to yours for travel suggestions, taking into account your budget and your children's ages and interests.
2. Read travel blogs and buy a guide or two to the destinations you are considering determining which destination on the Island works best for your family.
3. If you have to fly, determine if flights to your desired destinations are within your budget. Compare flight prices on comparison sites, verification will be done on several travel search engines at the same time.
4. Watch your calendar to make sure your desired travel dates do not conflict with work, school, or extracurricular activities for family members.
5. Get your older children involved! Look at travel blogs, websites, and guides together.
6. Identify all the activities that family members want to do.
7. Develop a daily itinerary, making sure to include times for meals, rests, and games! Be careful not to plan too much and to alternate calm and busy days.
8. Accommodation search. Highlight your guide options, then watch your favorites online. Go directly to hotel websites to browse photos, packages, and prices. Also, check out reviews on travel blogs and TripAdvisor. You can also find an all-inclusive stay.
9. Ask your boss and your spouse's boss for holidays for the dates selected.
10. For older children who miss school, check with their teacher for dates and how you can deal with missed assignments and tests.
11. Plan a babysitting service for your pet or your home if necessary.
12. If you have to fly, book your flight. Once you've determined which airline has the lowest price, book directly with the airline of your choice — remember to ask for their lowest rate and if there are any specials.
13. If you are traveling by car, plan your road trip. Do not try to cover too many miles in too short a period. Plan to stop for playtime, especially if you are traveling with young children!
14. Book your accommodation. Search the Internet for the best price and then call the hotel (or other) directly to make a reservation. Don't be afraid to bargain for extras like free daily breakfast or a room upgrade. Here again, you can search for an all-inclusive stay.
15. Book your rental car. You can save money by bundling hotel, plane, and car rental together through a search engine, but you may prefer to book directly with each to claim discounts. You can search to rent a car.
16. Print all reservations and tickets and store them in a vacation folder.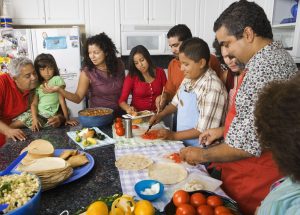 One Month Before the Family Vacation to Long Island
1. Print a packing list. Add items to the list in each category as needed.
2. Go back to the closets and drawers to determine what clothes you need to buy for the trip. If you are traveling to a place where the weather is drastically different from where you live, you might need to purchase new swimwear or jackets for the kids.
3. Buy the clothes needed for the trip online or in a store.
4. Buy or put aside travel gear, my printable travel guide with hundreds of games included, and activities for your trip.
One Week Before the Trip
1. Start to fill the suitcases with clothes, books, and necessary products for all the members of the family. This way, you will have time to search for or buy needed and missing items.
2. If you find that you have too much gear to lug around with you, look for a company that will ship it all to your destination.
3. Confirm the care of your pet and other necessities related to your home. Remember to leave instructions for your pet.
4. Suspend the delivery of the newspaper (or other) while you are away.
5. Pay the outstanding invoices.
A Day Before You Leave
1. Complete the packaging. If possible, start this process early in the morning. You might be surprised how long it takes to pack all the cups, books, snacks for a trip with kids!
2. Check off the stuffed things on your list to make sure you don't forget anything.
3. Don't forget to pack the diaper bag or the children's activity kit.
4. Water the plants one last time before you leave.
5. Write a schedule for the next day (including nap times for babies and toddlers). Allow time for tasks such as parking the car offsite before a flight.
6. Reserve an airport car service to take from the airport to your destination on the island.

D-Day: "The Vacation Starts Today!"
1. Drop off the animals if necessary.
2. Throw away any food from the refrigerator that will no longer be good when you return (or give it away).
3. Take out the trash to avoid a return home with a foul odor.
4. Pack last-minute items.
5. Load the car. Don't forget the children!
6. Have a nice trip!
When you arrive, what's your plan for airport transportation in Long Island?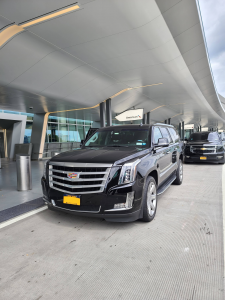 We suggest you book a reservation before you leave to ensure smooth moving from the airport to your hotel room, Airbnb, or wherever you choose to stay. The day before you leave, call or fill this form, to get a professional private chauffeur in a spacious and beautiful car to take you and your family to your drop-off point.
That's the way to kickstart an exciting holiday to remember forever.