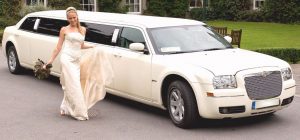 There isn't anything in the world that could get anyone more excited for any type of occasion like a new shiny limo. Limousines have become one with elegance, class, and glamour. And not only that, they offer a safe, secure feeling. In this blog, we will be talking about the perfect events that a limo goes great with and how to choose the best person behind the wheels of your limo! You'll never want to miss them.
Events that are just right for a Limousine
1. Weddings
With it being the perfect wedding season nothing else can top the night besides a glamorous, elegant, and classic limo. This allows you to add your personal touch for a few to see and you to have your chauffeur the rest of the night taking you anywhere as you please!
2. Night Out
A night out with your closest friends has never been this much fun! Having your chauffer own limo driver for the night will help ensure that the fun never stops. This allows you to take the party anywhere that you want to, allowing for an absolutely amazing limo service. Do you want to go clubbing but not stay at the same place all night? Our chauffeurs are constantly at your disposal allowing for the party to never end!
3. Date night
Let's say you and your significant other's anniversary is coming up and you want to take her out on a date unlike any other. You know they deserve the best so that's what you want to give them. Calling a private chauffeur Will help to ensure the night is one to remember. With elegant champagne and romantic music to listen to on your way out to a classy restaurant, the night will be right. This is the best surprise for the people who are particularly not the romantic type!
4. Sightseeing
After you live in the same place for a decent you start to forget all the exciting things that your hometown has. You should always know that no matter where you're at there's always something quite amazing to see. And it is just a shame for you to go through life missing them. This is why calling your closest friends, family and taking them sightseeing. Having a chauffeur that knows where everything is at It's such a bonus. It allows you to sip on some Champagne and enjoy the ride with the ones you love.

Now…
How to Choose the Best Limousine Chauffeur
At some point, you may have heard of a quote that says "the journey is more important than the destination". I couldn't agree more, especially where limousine and car services are involved. There is more to a great limousine service experience than just cruising in a luxurious vehicle to your destination. In fact, there's nothing like a great/excellent/whatever-sweet-adjective-you-can-think-of experience if the customer service is dismal.
In limo service, delivery of good customer service is the work of the chauffeur. A great chauffeur should have all of the following.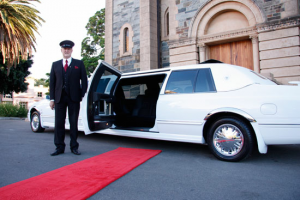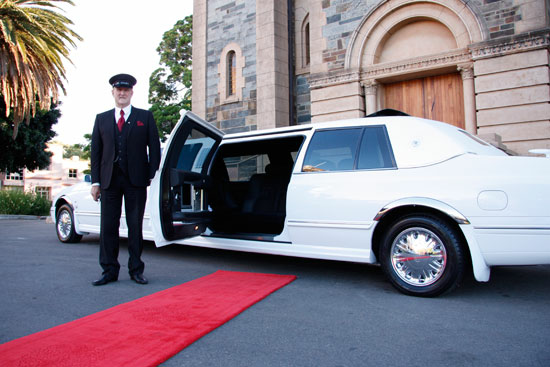 1. Punctuality
Most of the time people book for a limo service because they are attending events and occasions; it'll be wrong of them to arrive late. A great chauffeur will ensure he is at the client's address early. It won't look great on the company if a client waits for the limo.
It is a whole lot better if the chauffeur is on the scene and ready to move the moment the client is ready. If a chauffeur arrives late, the client will feel the company has no value for his/her time; rehire will never cross their mind. It is therefore important that a great chauffeur is punctual in the delivery of his service.
2. Excellent Communication Skills
When en route to your destination, your chauffeur may be all the company you have. A great so far should have the ability to communicate with you courteously and with dignity. Not only is this about speaking, great chauffeurs know when not to speak; they should speak only when spoken to.
Communication is also important to convey delays or changes in route as a result of unpredictable traffic patterns to their clients. With excellent communication skills on the chauffeurs part, clients can feel comfortable throughout the ride.
3. Professionalism
Great Chauffeurs are professional in the discharge with their duties. They are professional in their speech, professional in the way they dress, and more importantly, professional in their driving. No one will feel comfortable or safe being driven by someone who lacks any of that. Professionalism from the chauffeur complements the elegance of a limousine service.
4. Puts Safety First
It is very important that a great chauffeur drive safely. They should also have knowledge of the part of town they should avoid. Weaving in and out of traffic is something they shouldn't do. Doing that can put their clients on edge and ultimately lose confidence in the limousine service.
5. Licensed and Certified
A great chauffeur – a great chauffeur should have the proper license and certifications to get behind the wheel of a limousine. In the absence of this, you'll be taking a huge risk in letting such a person drive. This puts the safety of their passengers in jeopardy.
6. Courteous
This is a very important aspect of limo service; a great chauffeur has to do his part. Chauffeurs should be courteous to you. When you booked for a limo service you did so because you have so much respect yourself and feel you deserve it, your chauffeur should be polite to you and give you that respect you deserve. You don't want to get in a vehicle with a foul-mouthed, bad-mannered, and quick-tempered driver. That wasn't what you paid for.
As a client you also have a part to play, you should also treat your chauffeurs courteously. You should treat them with the respect they also deserve. Jesus said, "do to others whatever you would like them to do to you". That pretty much sums it up.
Chauffeurs are the face of the limo service company that employs them. All of us at Fast Break Limousine know this that's why all our chauffeurs are great and reflect on our company policy.
Call us!
Here at Fast Break Limousine, our goal is to make you feel like a celebrity. And everyone should know that you are the celebrity of your own life. Don't let life pass you by if there are any particular events that she would like a private chauffeur for please feel free to call us at 631-428-8848. Or go online to our website and set a reservation.