People always have reasons to go on a journey to different locations and at any point. It could be for leisure, to take part in an event, or moving to a new climate, and so on.
We all face the challenge of choosing the most favorable transport route to travel with, while also taking into consideration the physical, emotional, and psychological demands that come with embarking on a journey using a specific choice of transport.
Now, in light of this, we would agree that a good proportion of people who prefer traveling by air could tell of the rigors that come with driving oneself, family or a group of friends to the airport or perhaps between varying airports as the case may be, some people will argue that driving themselves or a group to the airport is the easiest route to take, whereas there's another school of thought that would argue against this, regardless.
They're several interesting reasons as an individual or a group you should not provide your airport transportation and why airport car services are your best alternative.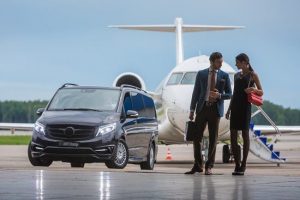 Traveling in Itself is a Burden
We travel for different reasons.
It could be for a business trip or even a vacation with family and loved ones, but at the same time making these trips could spell a very burdensome period regardless of the reason for the trip.
The responsibility of having to arrange your baggage and perhaps even those of your kids or team members or even friends in the early hours of the day could be relatively exhausting and presents a sort of experience no one will wish to have. Then imagine being the same person to drive to or from the airport. We know being stressed for the most part can trigger anxiety and negative emotions, which is a terrible situation to be in while embarking on a family vacation or a business-related trip.
It is for these reasons shuttle services within the airport are there to provide you with a sense of relaxation and comfort which are important factors that play the most important roles in guaranteeing you a good trip.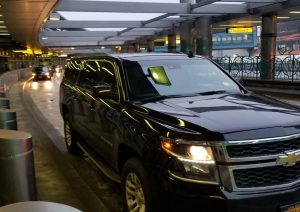 Being Your Own Uber Comes at a Cost
Before driving yourself to the airport, you've to take note of a couple of factors. The security of your car will be of utmost priority for you because irrespective of the cost that comes with buying a parking space at the airport. You'll be concerned about unanticipated circumstances because thieves and burglars can often tell when your car has not been used for some time.
And even putting your car on the drive puts it at risk as well as the added cost that comes with occupying a parking lot for a considerably longer time period. Imagine being gone for weeks or even a month. You can imagine the cost.
Similarly, the added cost that comes with hiring a car at your destination is another factor. No doubt you'll have a luxury experience with this choice but it's all the more going to stretch your pocket and budget.
Now, rather than being your own Uber during your trip, car services give you a sense of belonging, relaxation, and comfort which comes from knowing that your car is in a good state and safe as well as saving some extra buck for other important needs.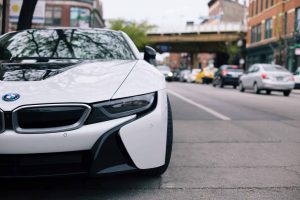 Steering Through a City is a Herculean Task
Now, if you take it upon yourself to hire a car while at your destination, a new city you haven't been to before, chances are that you'll run into situations that will create panic for you and even the people you're on vacation with and that could be catastrophic to a certain degree.
Finding yourself in a new environment with different cultures and laws can more often than not be terrifying. Even when you're afforded GPS-enabled cars that you can hire, that still doesn't guarantee a safe ride in an unknown city. You could be steering through the wrong road regardless of the GPS and navigation system but there's still a chance that you might get lost, there's another chance that you might be late to an important event and vice versa.
However, all these unsettled scenarios can be avoided when you elect to hire the services of an airport transportation provider because they come equipped with well-trained and seasoned drivers who know and are familiar with every corner of the city as well as all the motels and hotels accommodations and reservations. Also, you'll have no reason to worry about time and your safety.
With this in mind, while the thought of being your own Uber in a new city is quite intriguing, its downside outweighs the feeling of satisfaction that may come with it and it is, without doubt, a bad idea. Considering this, in your next trip, whether it's for a business or a vacation with your family to Florida, Hawaii, New York, Delaware, Alabama, Colorado, Georgia, Louisiana, Fast Break Limo Services are just a call away to help you get to any airport in New York. We guarantee you a safe ride and a memorable experience.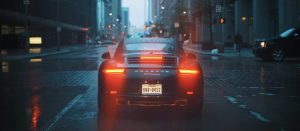 Why Choose Us?
For over 24 years, Fast Break Limousine has been the leading car service company in New York. We have served the good people of New York with glowing commendations.
We know there are a lot of car service companies in New York that provide similar services. Taking the moment to consider us is something for which we are grateful.
With a smooth blend of class, style, and comfort, we offer one of the top airport transportation services in New York. When you travel to or from New York, it could get stressful doing business with a car service company that provides poor airport transportation services. You would want to ride with drivers who make it their primary duty to meet up with your flight schedule. And holds your safety paramount. We've got your back in that department. You can make a reservation here and we'll there to pick you up on time.