There are lots of car service companies in New York City and many position them as the best in the business. We are going to do something different. We won't tell you we are the best. Instead, let's show you why hundreds of customers keep choosing us every month to drive them in New York.
1. Save Your Time
"… getting lost in New York was a nightmare, I can't imagine someone going through that and not losing it". That's a family member relating to me his experience. He made the mistake of not engaging the services of a limo service.
The time you should have spent doing what you came to do in New York is spent trying to get your bearings. Making timely reservations with our limo service to convey you from NY Airport to your destination will take away the risk of getting lost. Our chauffeurs know the routes with the least traffic to get you to your destination, saving you time that could make all the difference.
2. Finally Car Service You Can Trust
With a well-planned session when making reservations, you can trust our chauffeurs to get you to your destination anywhere in New York with 20 minutes to spare. Moreover, our limousines are regularly maintained and serviced prior to an appointment. This gives us the confidence to say that your trip will be smooth, hitch, and hassle-free. You have absolutely nothing to worry about.
3. Be treated in Comfort and Luxury
Long flights are sometimes nerve-wracking and energy-consuming. It's not an uncommon sight to see people looking like they've been through the mill in airports. Making a stop when you have an important engagement is not something you can afford. But our limousines that pick you from the airport offer you a wealth of comfort and luxury. There is no doubt that this will help you calm your body and nerves in readiness for whatever you need to do.
4. Save Costs
To save you unnecessary expenses and costs we have dedicated staff who constantly watch traffic and relay to our chauffeurs the best routes. This ensures that resources and time are saved. Additionally, our limousines are in the best shape, they consume gas at the normal rate and don't pollute the air.
5. Travel with Zero Worries
Lots of benefits come with letting someone else drive you. Once you get into our limousines, you don't have to worry about parking spots and through traffic. Someone is paid to do that. Just sit back, relax, catch up on your emails, celebrity news, and trends in the stock market. Give yourself the VIP treatment. You can rest assured that you will arrive in record time.
6. Available to You All the Time
Chauffeur services in NYC are accessible anytime and anywhere with their active staff, reachable 24 hours a day, 7 days a week (including weekends and holidays). To reserve a ride, it's as easy as clicking on this link. Another way is to dial the phone number on the contact page. Some chauffeur services also provide their potential customers with a mobile application, allowing them to register their reservations.
7. The Pleasure of Driving in a Premium Car
For chauffeur service companies, the aim is to provide a reliable and high-end service. Competent and very courteous, our drivers know the city where you are staying. In your case, New York City. We transport you everywhere in beautiful, well-maintained cars. You can choose from our fleet of company vehicles.
If you are with your family, enjoy the comfort of an SUV (Sport Utility Vehicle). For group visits, we offer a fantastic solution: a shuttle service. Upon entering the cabin of one of our vehicles, we greet you with a bottle of water. Our soft and clean leather seats allow you to sit back and relax until arrival. When the driver expertly takes you through the usual heavy traffic to the airport, you can admire the view of NYC.
8. Safety with an Experienced Driver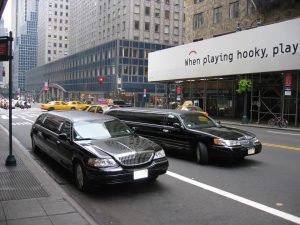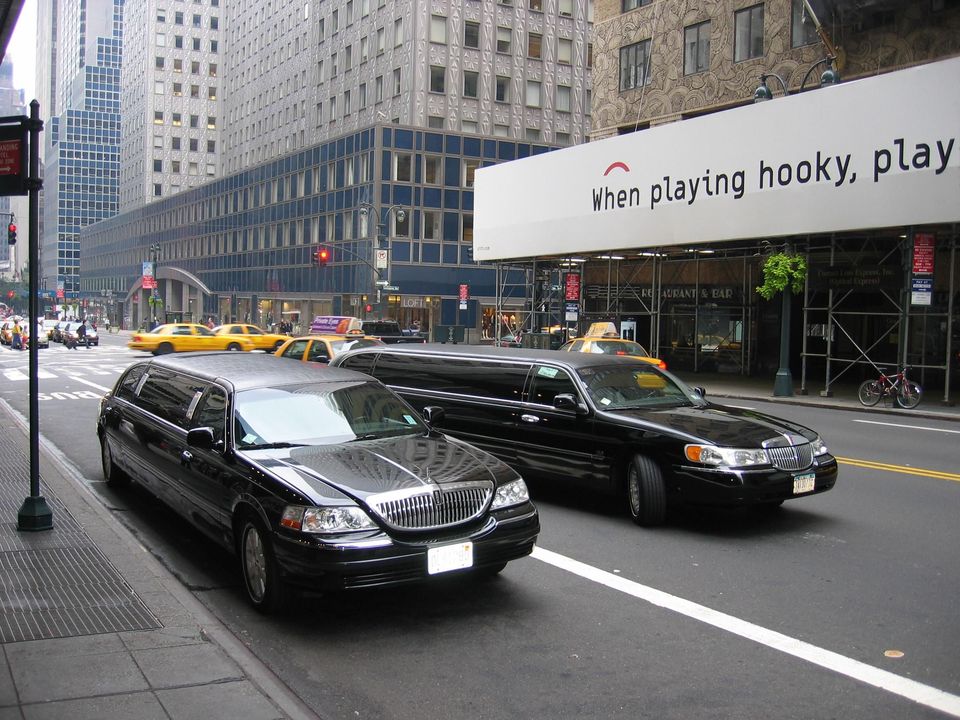 Our experienced drivers escort many visitors and residents to the city daily. They know all the traffic problems, road closings and above all, the traffic laws. Their goal is to drive you safely to your hotel or meeting point. So their attention is always on the road.
9. You are Guaranteed to Travel Like a VIP
Important people, stars, local and international politicians, scientists, and all types of professionals get in and out of privately chauffeured vehicles. However, their conversations, routes, traveling companions, and activities on board vehicles are kept secret. Our drivers have, in fact, respect for their confidentiality and their privacy in mind. These drivers behave professionally in this area. They also treat all our customers as VIPs (Very Important Person) and respect their privacy.
A Transport Service for all Types of Trips
The private transportation service is a quality and safe choice for customers who need a chauffeur to:
attend business meetings or conferences
go to the airport
visit theme parks or tourist circuits
be present at a funeral
go see the various events taking place in the city and its surroundings
Hire a Chauffeur Service that Meets all your Expectations
We focus on our passengers because they are the lifeblood of our business. Without their patronage, we will cease to exist. We direct them in a punctual and orderly manner to their destination.
As soon as you arrive, if you request a reception service, your driver can then meet you inside the airport. He will come to you himself to help you with the luggage and other items. Otherwise, he will also pick you up at the curb or in the designated area to take you safely.
If necessary, don't hesitate to ask your driver questions regarding the region and local culture. However, don't overdo it because the driver must focus on driving and spot any problems on the road.
When you need the most excellent quality of service for airport transportation, black car service, or corporate car service that keeps you safe even in this pandemic, contact Fast Break Limo, so we can give you the kind of service you expect for your money.