If you're thinking about coming to the big city and you're going to need a ride or two, you came to the right place! Here at Fastbreak limousine, we offer anything from personal drivers, chauffeurs services, airport car services and much more! Don't bother settling for an old disgusting car. Get the luxury you deserve along with the driver and experience as well. Other companies can't offer the exhilarating experience that we do and that's why we have the reputation we have!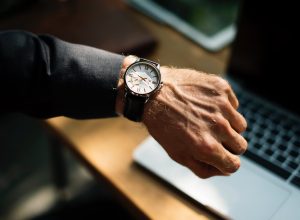 If you're coming to New York on a business trip and you've never been before, Fastbreak limousine has your back. We offer our Fastbreak car service. That includes a personal chauffeur in which you will receive priority booking, any last-minute request, level III chauffeur, and concierge services. All of these allow you to relax and enjoy yourself and most importantly save you some money for other things you might want to do. Our chauffeurs are efficient, convenient, and smart. Our chauffeurs have been doing this for a long time and no the big city like the back of their hand. Who wouldn't want that? Don't use a yellow Cab service that will leave you stuck in traffic helpless and ultimately arriving late to your destination!
Why us?
Here at Fastbreak, you're always in great hands. Our professional chauffeur services are at a cost you can most certainly afford. Take the hassle out of rentals and taxi cab drivers. Having someone be there for you constantly that allows you to take your conference calls when needed and also relax. Our chauffeurs have been doing this for more than 19 years and take nothing but pride in what they do. It is also important to let you know that all of our drivers have been collision-free the past 19 years? When coming to New York City that could be very important. Not all chauffeurs have the same chauffeur abilities. Our chauffeurs will be there on time waiting for you with your own personal cup of coffee! Who doesn't love the sound of that because I know I do!
Call us!
Whether you're in need of a private chauffeur or just some luxury transportation we have your back no matter what it is! Want to go to the casino for the night with some friends? What about the airport? We have you covered. Did you hear about the wine country tour? We have your chauffeur! Don't hesitate we have been around for over 19 years and don't plan on stopping anytime soon! If you have any questions at all or want to make a reservation today feel free to give us a call at 631-428-8848! Serving all of New York City and its people one ride at a time!